An attraction with a lot of horsepower
Saurer, Berna and other well-known manufacturers feature in the permanent vintage vehicle exhibition on the Feldschlösschen site in Rheinfelden – an exciting display of Feldschlösschen delivery vehicles, spanning from the very beginnings of motorisation to the present day.

The museum features more than 20 historic vehicles, showcasing more than 100 years of the commercial vehicle industry. Visitors can view these reminders of the past on a special tour of the exhibition. Or you can simply attend the vintage car convention, held on the brewery site on the last Saturday in September.
Historic vehicles
The vintage vehicles are also used for special occasions, such as the vintage car convention, anniversaries of Feldschlösschen clients and open days. These vehicles are not rented to third parties.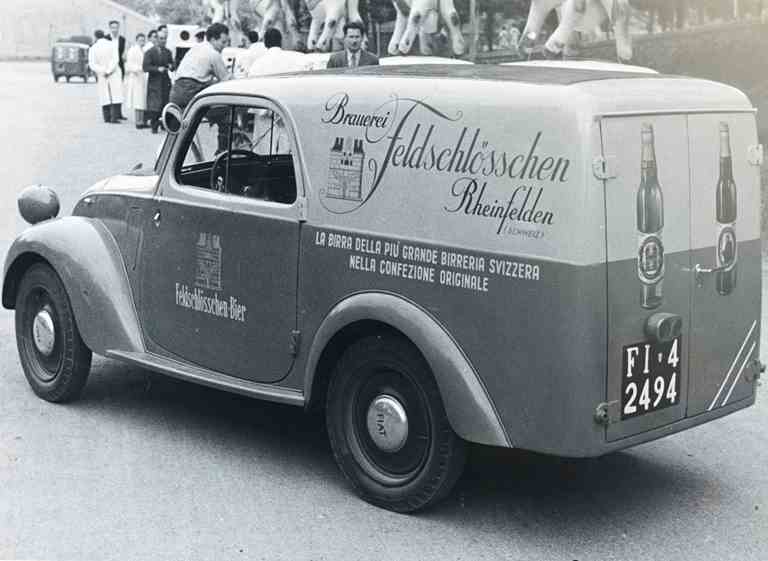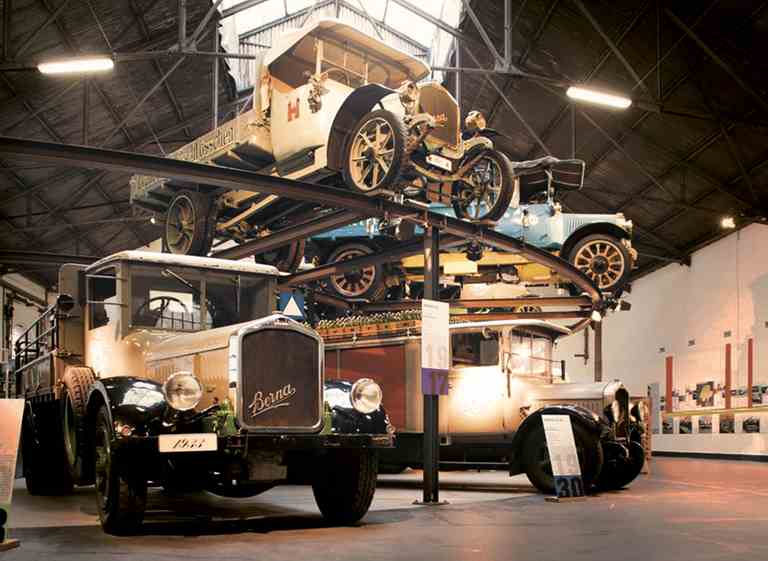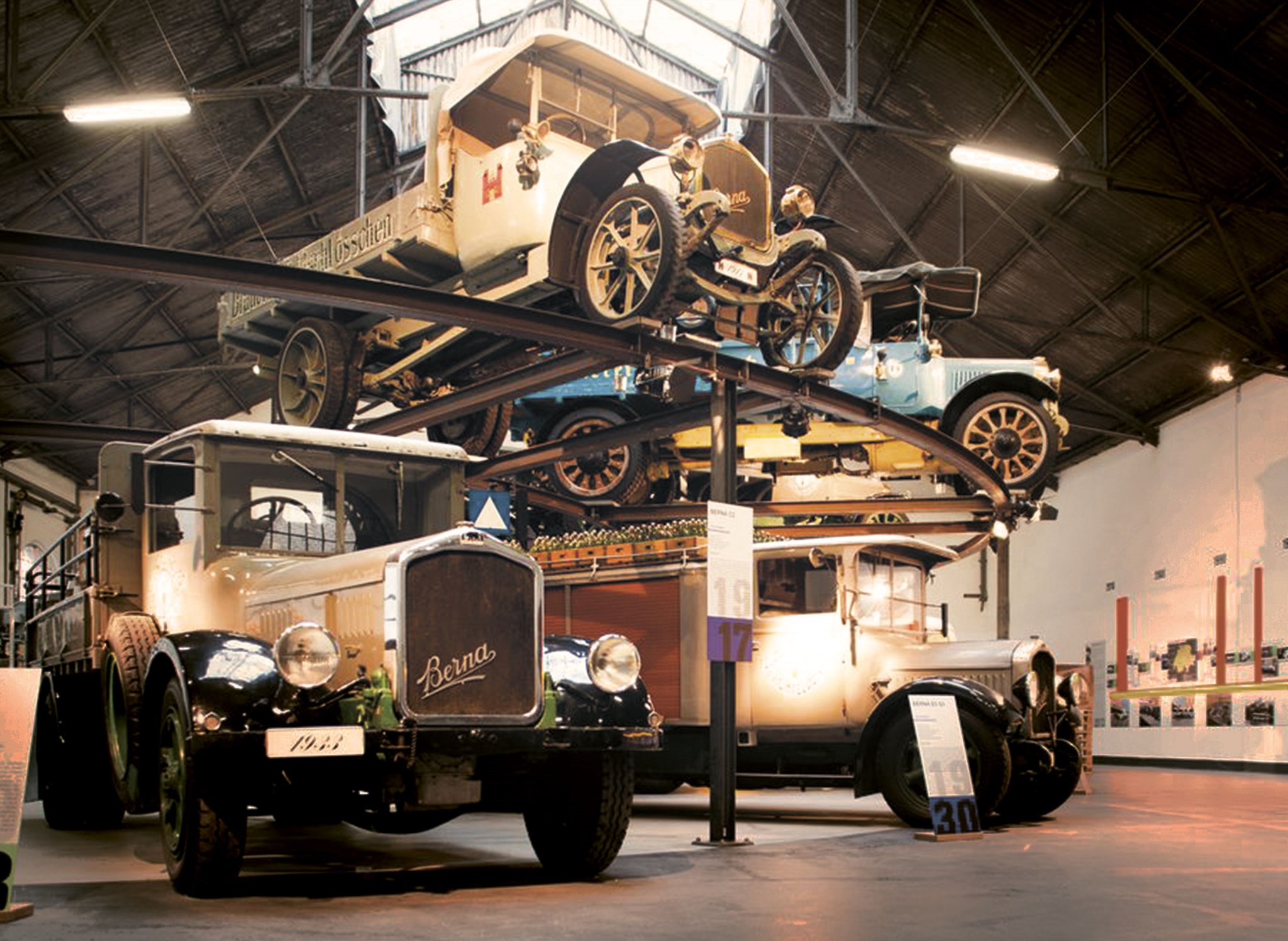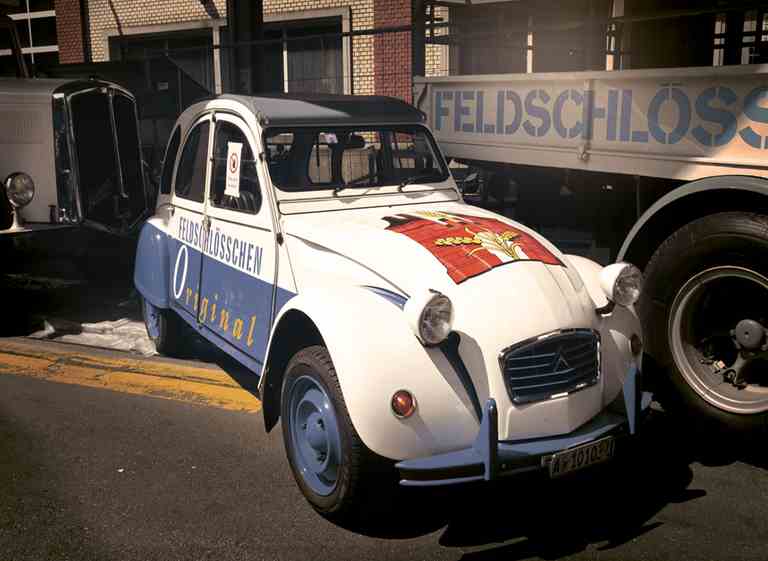 Oldtimer Club Feldschlösschen
The Oldtimer Club Feldschlösschen is committed to preserving these old brewery vehicles, upholding tradition and ensuring the stories of the vintage vehicles live on. The club looks after the commercial vehicles formerly used by the brewery, repairing them, keeping them in good condition and presenting them at special public events.

Find out more about the Oldtimer Club Feldschlösschen